An experienced core of innovators and architects
Experts in their individual fields, our leadership is uniquely able to address the challenges of the cloud.
Norm Barber

Norm is a Security, Identity and Access Management (SIAM) Technologist providing strategic consulting and program management services to enterprise organizations and government agencies looking to harness the "Nexus of Forces", as defined by Gartner – Cloud, Devices, Social and Big Data. This includes developing SIAM strategies, designing architectures that take advantage of the rapidly evolving SIAM solutions landscape, and delivering solutions on-time and in-budget through agile development that utilizes the US-India time-zones in a 24-hour cycle.
Norm is an IT professional with 25+ years of IT experience including 18 years as a SIAM consultant. He spent 10+ years closely associated with Microsoft serving as Strategic Security Advisor on the National Security Team (US EPG); Principal Program Manager for the Customer & Partner Engineering Group (CPEG) in the Identity & Security Division (Azure AD, AD/ADFS, FIM, RMS, UAG); and as Senior VP and Identity Governance Practice Leader with Oxford Computer Group, a Microsoft Identity & Access Partner of the Year Winner in 2013.
Vivek Bhatnagar
Vivek is a senior technical and solutions Strategy Leader who has successful track record of building and operating world class solutions, programs and product sales teams. Vivek possesses strong business and technical acumen along with the ability to execute on a wide range of business, technical and product strategies for winning in the global market place.
With more than 20 years of experience in the technology industry, Vivek has held a variety of senior executive positions at Microsoft, IBM, Oracle and Suzuki Motors.
Led the design and development of Microsoft public Cloud initiative Microsoft Windows Azure since 2008.
Pioneered Microsoft virtualization, system center and Hyper-V Solutions (private Cloud) with global system integration partners i.e Accenture and Infosys.
Certified application architect from Microsoft and IBM.
Marc Pinotti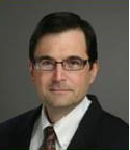 Marc is a senior technology executive and Cloud expert with particular expertise in Application Migration, Security, Compliance, and Cost control in the cloud. He has successfully launched numerous Startups with two startups successfully acquired. Grown multiple successful startups within Microsoft, Qualcomm, and Lexmark International (formerly IBM). Proven track record of growing businesses, consistently exceeding P&L goals, building strong teams, and creatively solving problems. Extensive International Operating experience in Europe and Asia.