UnifyCloud can help you discover the best path to get customer-blocking apps to Azure. From initial assessment, to modernization requirements to migration and optimization, we can handle it all and help make your technology part of the modernization success story.
Visit Our website

Identify and inventory on-premise resources to plan where cloud migration should start

Migrate quickly and efficiently flexible, powerful tools ensuring minimal business disruption

Manage cloud services to improve performance, maximize ROI, and maintain compliance

Strengthen security and compliance and mange Azure usage via advanced analytics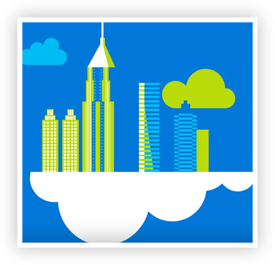 Free Azure Assessment
As a trusted Microsoft Certified Gold Partner, UnifyCloud is offering ISVs a free Azure assessment, valued up to $10,000, to qualified businesses. This assessment will help you understand what it takes to modernize your workloads to operate in Microsoft Azure and show you how to take your cloud strategy to the next level.
About UnifyCloud
UnifyCloud is a Redmond Washington based, information technology and cloud solutions provider specializing in Cybersecurity, Compliance, and Cost management. Developed by a team of former Microsoft architects, developers and Cybersecurity professionals, we make your journey to the cloud smooth and efficient. Focus on your business; we've got the Cloud.