With UnifyCloud's
One Week Application Migration Assessment
you can get answers to key questions regarding cloud migration
What are your options for moving workloads to Azure?
What amount of effort and cost is required to modernize and migrate workloads to run on Azure?
What will it cost to operate these workloads in Azure?
How do I account for security, regulatory compliance, data protection, business continuity and disaster recovery?
It's as easy as 1 – 2 – 3
1
Identify the application and databases you are interested in migrating to the Cloud.
2
Provide access to the application and database code for scanning
3
Let UnifyCloud do the rest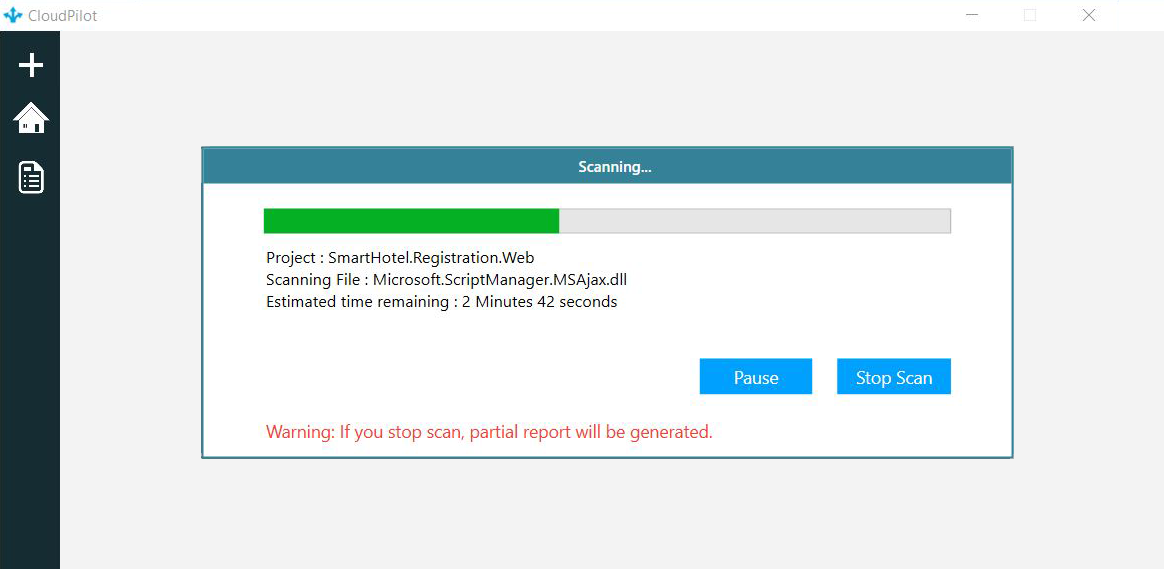 We use static code analysis to quickly assess apps and databases for modernization and migration in minutes, not months.

Our proprietary tools scan application source code in just minutes and use configuration data to analyze readiness to move to Azure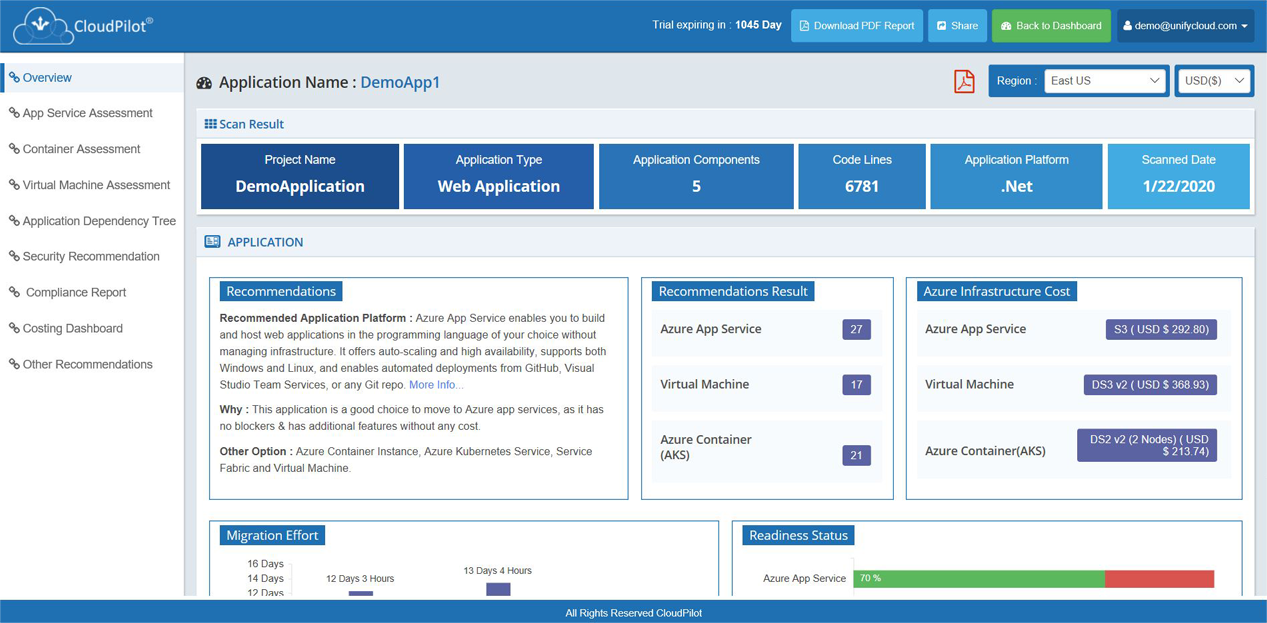 We provide detailed information on your options for cloud migration to Containers, VMs and Azure App Services (PaaS) including the cost and effort to migrate as well as the cost to operate in the Cloud.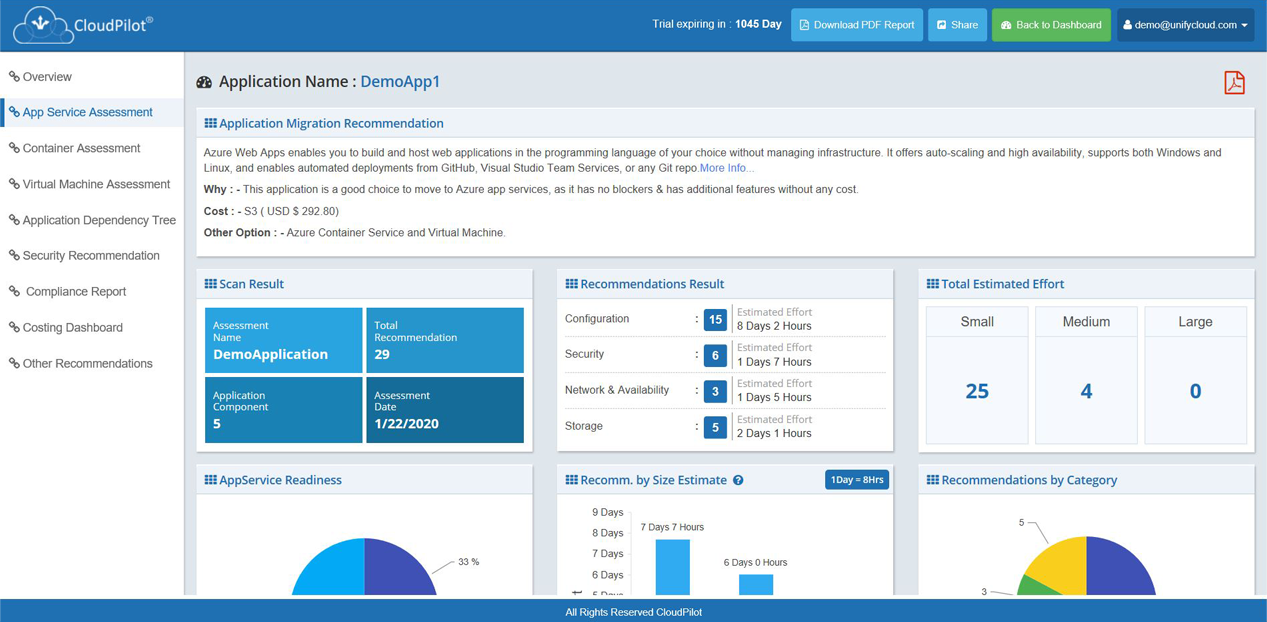 We provide code-level changes required to modernize your applications for the cloud with logical explanations and recommendations for replacement code, even including line-of-code so you know exactly what needs to be done and how to do it.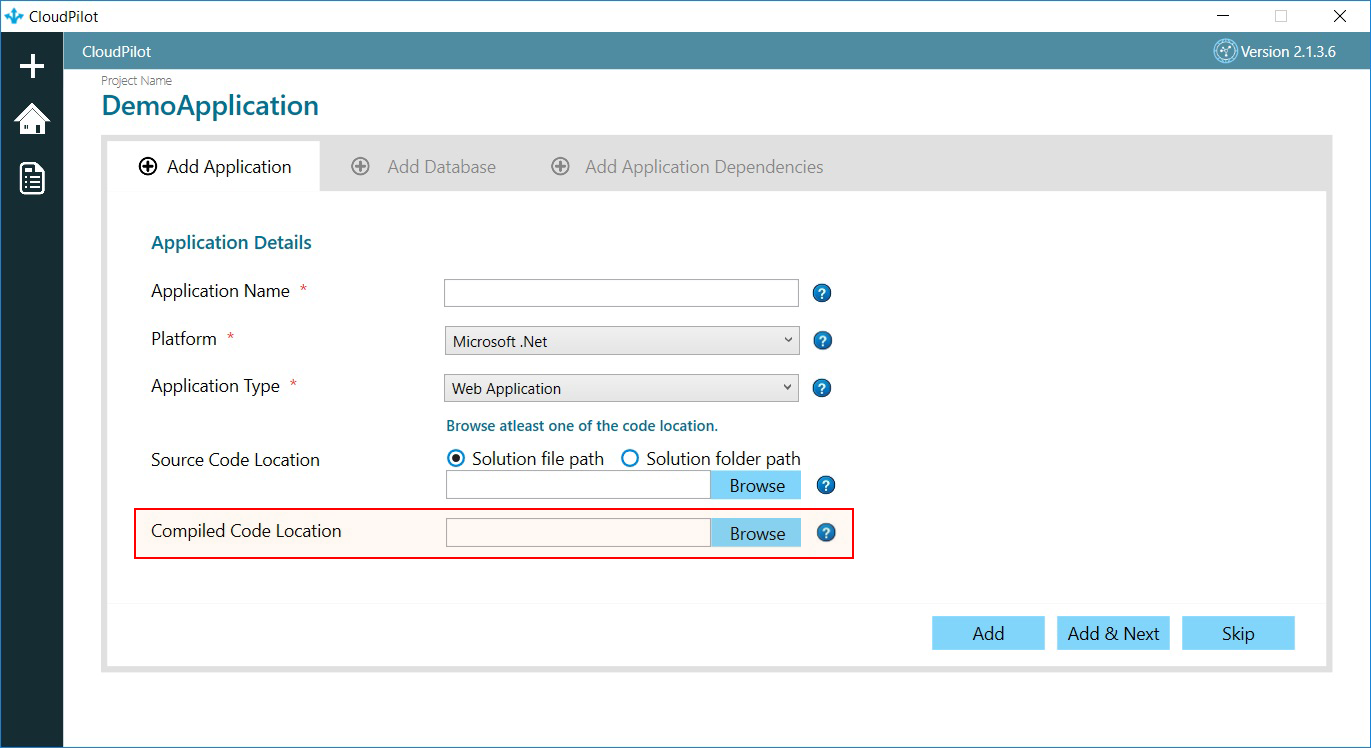 We can also scan applications that have already been remediated and are considered cloud-ready to ensure that they follow best practices and meet enterprise IT controls and security policies.
Get Started on Your Digital Transformation Today!
We will scan and assess one application and associated databases and provide a cloud strategy report that consists of:
Options, recommendations and estimates for application refactoring and migration

Breakdown of migration costs to move the application to Containers, VMs or Azure App Services (PaaS)

Detailed monthly estimates of the cost to run the application in the Cloud

Security and compliance guidance for the application